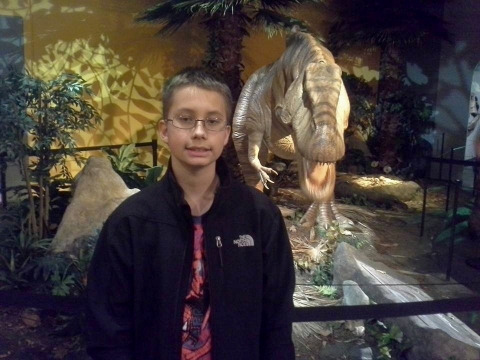 A few months ago, Amy got to watch her son, Cameron, turn 16. Like most boys, he had a party with his friends. The teens bowled, drove go-karts and went to the arcade. Sixteen is a big year for any parent, and it's normal for a mother to get emotional, but Amy had trouble holding back her tears. This party was something extra special for her and her son. Because unlike most boys, this was his first birthday party he celebrated with his own friends.
"He's changed so much," Amy said. "We are so proud of where he is now."
This is just one of the big changes Amy has seen in her son over the last year.
"He can engage in conversations," Amy said. "He'll come home and say 'look what I did at school today.' Before, it was just the usual. Just monotone. Not a lot of information."
When a person is impacted by autism, it can make social interactions much more difficult. Cameron was diagnosed at age 12, which is later than what is typical. At school, he worried about people accepting him. Cameron is a smart, talented teenager with a knack for percussion and bells and an interest in science and math. He just needed a safe place where he could grow and that place was Heartspring.
Cameron participated in Camp SSTAR last summer and CARE Clubs in the fall. At Camp SSTAR, Cameron learned important social skills like eye contact and how to respond to emotions, but where Cameron really flourished was the CARE Clubs. He participated in the Frat Pack and Breakfast Club, which were smaller groups filled with boys his age. Peers who accepted him for who he was and understood what he was going through.
"I think that's really what made him feel so comfortable in the groups is that he could relax and be himself," Amy said. "It wasn't like he was walking on egg shells, afraid somebody was going to make fun of him, or somebody was going to say something. He could say what he wanted and be who he wanted to be."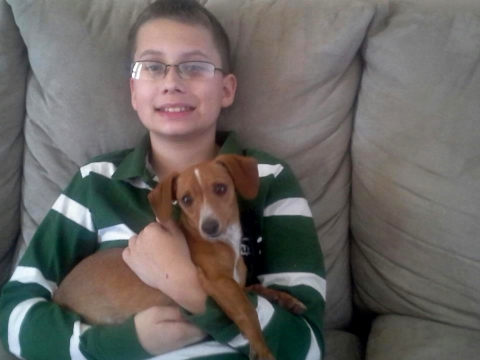 CARE Clubs strive for that safe, supportive environment. In the Frat Pack, the boys were able to get to know one another. They found common interests and learned to listen to each other. They connected by playing games like hangman. And, over time, the boys morphed from just being in a club together to being friends.
"We will do everything we can to make it where they feel accepted and comfortable," Lynlea, CARE specialist, said. "They can open up and experience relationships without the fear of rejection."
The changes keep coming for Cameron. When he gets home, he talks to his mom about his day with excitement in his voice. He enjoys showing people what he is doing. He received his learner's permit, has started to think about where he wants to go to college and is looking forward to getting a part-time job. Most importantly, he's gained valuable friendships that he can keep the rest of his life.