1 MIN READ
Values Ambassador
Bekah Blakely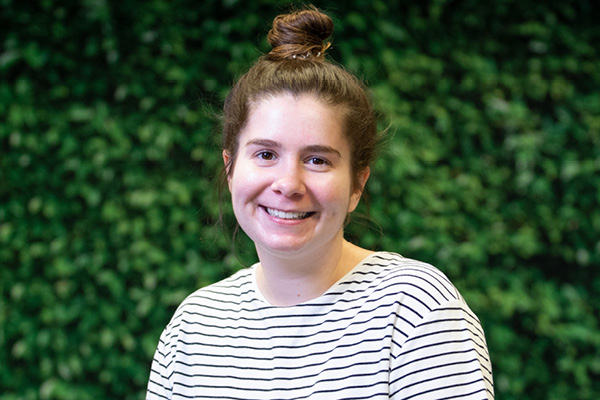 For almost five years, Rebekah Blakely, or Bekah, has been a staple in the Heartspring School. From paraeducator in the group homes to a registered behavioral technician in the School ABA Department, she has been ever-present in students' lives. We talked with Isaac Williams on why he nominated Bekah for this month's Values Ambassador.
Why did you nominate Bekah?
Beyond her obvious charisma and energetic personality, Bekah has an internal desire to care for and love Heartspring's students. Bekah offers her entirety and reserves nothing. She is patient, kind, caring, confident, consistent, and optimistic amidst the chaos that any emergency may bring. She is an obvious candidate for a Values Ambassador.
Do you have any examples of her going above and beyond?
Bekah has a willingness to serve all students at Heartspring. Recently, Bekah joined the ABA team to lead the enrollment process. She prepares the intake classroom with materials, schedules intake shifts, and works with each shift to help the staff and new students acclimate to the environment. Her attention to the needs of the students is so detailed that she places toys of interest around the intake room to make the student's first day as welcoming as possible. Beyond enrollments, she volunteers to take students on outings and work holiday or weekend shifts. She does all of the extra while maintaining her day-to-day responsibilities.
What is she like to work with?
Bekah is one of the most energetic people. Her charisma paired with her determination makes her incredibly valued anywhere she goes. She is fun and focused with staff, and she is calm and collected during crisis situations.
How much do you think her work impacts the children and families we serve?
Her work has a tremendous impact on the children and families of Heartspring. Just ask any of the students in G10. They are excited to see her, and she is more than willing to spend a few minutes talking with the kids about their day. Her dedication to the students in and outside of the classroom is unmatched.
Thank you, Bekah, for your work in the Heartspring School over the last five years. We appreciate your commitment to the students and your willingness to jump in where needed!