AT HOME WITH
AUTISM BLOG
The Holiday Wrench
The holidays are fast approaching and this means that a shift in regularity becomes a paramount concern for families of those diagnosed with an autism spectrum disorder. Recently we received a question from a parent that addresses this very issue.
Question From Parent: My child, who has been diagnosed with autism, has a really difficult time during the holidays. We try to keep everything as routine as possible, but we still see some real struggle with him around this time. I feel like a Grinch, but I just wish we could fast-forward time so we didn't have to deal with all of the stress and fuss around the holidays. Any advice?
CARE's Advice:
The holidays are a time some really enjoy and look forward to. The smell of a fresh-cut tree meets you when you walk in your front door. Sparkling lights hang from your gutter and your favorite peppermint coffee is served at the local coffee shop. You can't wait for the holiday tunes to play on the radio for your morning drive to work so you can belt out the words to "Deck the Halls." There are parties to attend, visits from old friends and family, gift giving and holiday meals--the nostalgia can be quite comforting for some. But as we look through the different-colored lenses of our friends diagnosed with an autism spectrum disorder, we see a completely different scene. That smell of the pine in the living room, those flashing lights and the parties simply rock their worlds and not in a good way. For our friends who have been diagnosed with an autism spectrum disorder, this often means changes in schedules, toys, meals as well as unpredictability. It can feel like they are trying to walk through the heart of a tornado. And if these changes weren't enough to throw a wrench in the highly-desired life symmetry for our friends, school is dismissed during most of these times, which means everything that is routine for them becomes deregulated, causing significant amounts of stress for them and their family members.
Here is a short list of the CARE Team's top recommendations for some stress-free living for those who struggle with the changes that occur during the holidays: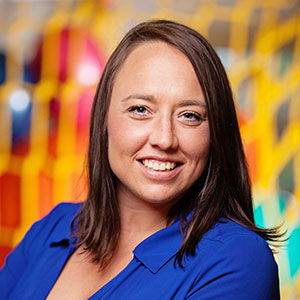 Nicole McLain, M.A., LMLP, AS
CARE Director:
Visual Schedules and Preparation for Major Transitions with Timers and Verbal Warnings I would recommend putting up a daily schedule, weekly and monthly calendars and load them up with visuals as much as possible. My favorite timers are the Time Timers that can be found here: http://www.timetimer.com/ They provide a visual representation of time that really helps a child who struggles with time management understand.
If traveling to others' homes, pre-plan a space for breaks. Taking comforting toys and games or sensory-related de-stressors are also suggested.
During the holiday breaks from school, it might be helpful to obtain a copy of the child's schedule from his or her teacher so you can do what you can to make sure that he or she experiences as few changes in his or her daily routine as possible. Also requesting maintenance work (work that he or she has mastered but should be practicing) may be helpful. Better yet, create opportunities for generalization of maintenance work. For instance, if your child is working on sorting money and adding the coins to make a dollar, take the child to the dollar store and work with him or her on creating one dollar with coins to buy a gift for himself or herself or another person.
When decorating, take your child's preferences and triggers for behavior or seizures into consideration. It may be best to decorate in small and gradual stages to prevent too much change for the child at one time.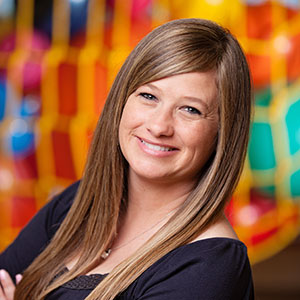 Lynlea Southards,
CARE Specialist chimes in with her advice:
At CARE we are big fans of Carol Gray's concept of social stories. These stories can be a valuable tool for any child diagnosed with an autism spectrum disorder, but during the holidays, they can be a mechanism for maintaining peace with your child. Take pictures of the new environment, discuss social goals and tailor them to your specific holiday to make the most use out of them.
Exposure and practice for events like Santa, holiday meals and other holiday events may be helpful as well. CARE will be offering some stress-free exposure to holiday-related activities below:

Holiday Meal Practice: November 19 5p.m.-7p.m. at the conference center. This is a potluck event. Heartspring will provide meat and drinks. RSVP required for this event to care@heartspring.org by Nov. 12.
Get to Know Santa: Dec. 2 and Dec. 9 from 4:30p.m.-6p.m. This event will provide an opportunity to talk with Santa and reduce anxiety surrounding his presence. We will also be making social stories for children so bring your holiday pictures along to add to them!
We are wishing you a smooth and fluid transition from one holiday to the next this upcoming season. Until next time.
Published 2015/10/30 by Nicole McLain & Lynlea Southards
comments powered by

Disqus