1 MIN READ
Growing Up with Heartspring
Celebrating a Member of the Heartspring Family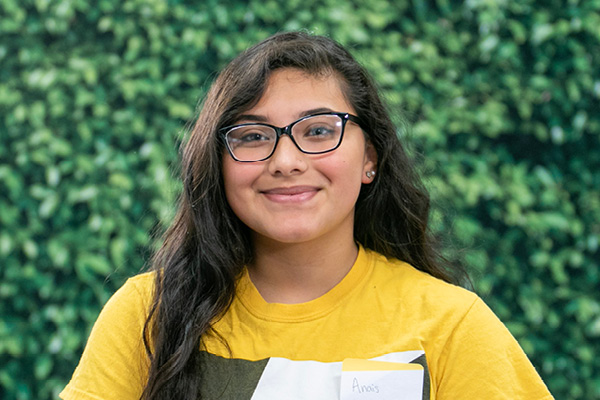 Anais Contreras has worked at Heartspring for almost four years. She's worked in the homes as a direct support professional and in outpatient services as an Individual Support Provider, Registered Behavior Technician, and now, as a program coordinator.
Even though she has worked at Heartspring for four years, she's been involved with the organization for most of her life. Her mom, Victoria Reyes, is a teacher at Heartspring. Anais accompanied her mom to campus while growing up. From the Autism CARE Walk to helping at the girl's social group in the residential school, Heartspring has always been a part of her life.
"When I was younger, I would always volunteer," Anais said. "I've always been a part of Heartspring even without working here."
Her experiences at Heartspring shaped Anais' future and career goals. Anais is in school studying psychology and is working to balance her job and her school responsibilities. That hasn't stopped her from accepting a new position and the extra responsibility of the program coordinator role, which she took on this winter. In addition to her regular duties and school, she is now a leader on her team and is the go-to person when a supervisor isn't around. She also helps with identifying solutions the team can implement and trains new Registered Behavior Technicians.
The reason she does it is because she loves her job and Heartspring.
"I really enjoy my current job and I love to help my staff and clients to my best abilities so I applied to kind of be that person that can be there for everyone," Anais said.