LESS THAN 1 MIN READ
Family Weekend: A Chance for Staff, Students, and their Families to Connect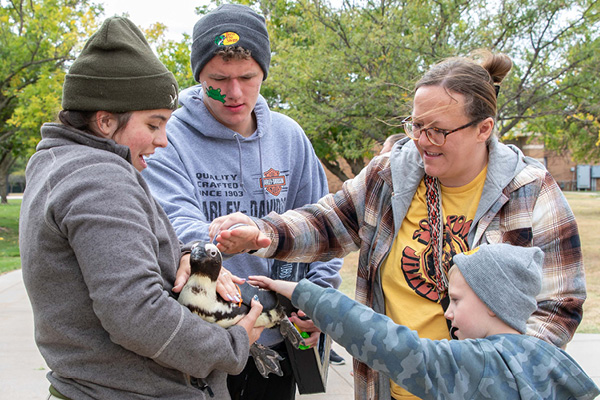 Family Weekend 2023 was a terrific success. It is always a special time for us here at Heartspring. Because most of our residential students are not from Kansas, family time can be limited, so having their families visit for the weekend makes Family Weekend a special event for everyone.
Our staff, students, and their families shared a weekend of art, music, fun, laughter, and memories. Students enjoyed activities from face painting provided by our friends at Just Face It Face Painting to interacting with some truly wild animals provided by Tanganyika Wildlife Park. Students were also able to show off their incredible creative and artistic skills during the student art show, and everyone had a great time participating in the family music activities. Family members were able to interact with students, other families, and Heartspring leadership and school staff throughout the weekend.
One of the main highlights of the weekend was the Family Weekend dance where students and their families got to cut loose, have fun, and create lifelong memories.
Thank you to all of our staff, families, and everyone involved who made Family Weekend a memorable experience.