1 MIN READ
Heartspring announces new CEO Karina Forrest-Perkins
By: Rachel Mayberry, Director of Marketing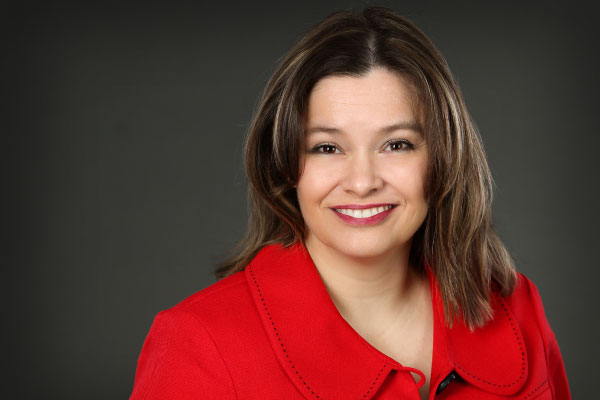 After an extensive search, the Heartspring Board of Trustees has elected Karina Forrest-Perkins, MHR, as Heartspring's new president/chief executive officer effective June 15, 2020.
With more than fifteen years of executive leadership and consultant experience in the fields of behavioral health and social services, Forrest-Perkins brings a wealth of knowledge and expertise in leading and creating strategic direction for effective long-term outcomes. She most recently led both People's Center Clinics and Services in Minneapolis, MN and Wayside Recovery Center in St. Louis Park, MN as chief executive officer. An international consultant in trauma-informed care, Forrest-Perkins has also served as the governor's appointee for the Health and Human Services advisory council in Oklahoma.
Having been a key influential leader in the development and advocacy for several organizational programs and statewide systems, Forrest-Perkins' mission-focused, culturally responsive, and employee/client-centered approach to leadership not only aligns with Heartspring's vision to help children and families affected by disabilities find hope, purpose, and fulfillment, but also with its trauma-informed care approach to support employees, children, and families in their journey toward strong and healthy foundations for their everyday life.
"The ability, passion, and dedication needed to improve the lives of children and families struggling with disabilities takes bold leadership and service – and this is where the intersection of my expertise, experience, and passion reside," states Forrest-Perkins. "I am incredibly excited to begin serving and leading the Heartspring mission."
Forrest-Perkins is the first female leader to serve Heartspring since the organization was founded as The Insititute of Logopedics in 1934.
"We are thrilled to witness a new era for Heartspring under Karina's leadership," says Board of Trustees Chairman Mike Flores. "Her background in person-centered care and social services combined with her exceptional behavioral health leadership experience will help Heartspring build success for many years to come."
Forrest-Perkins, a Harvard University 2021 master of business administration candidate, holds a master's degree in Human Relations from the University of Oklahoma.