1 MIN READ
Heartspring Director Appointed to State Commission
By: Heartspring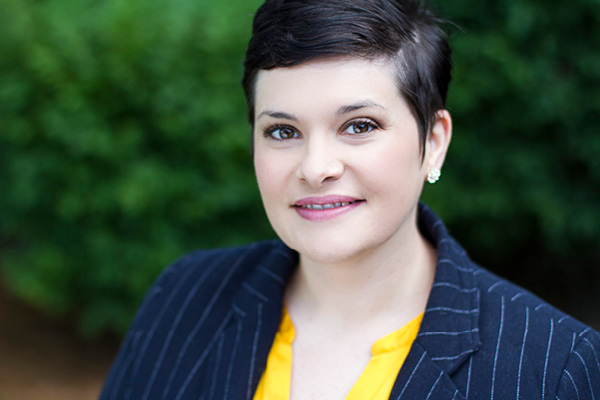 Heartspring Senior Director of Public Policy and Communications Rachel Mayberry was appointed to the Kansas Commission on Disability Concerns (KCDC) by Governor Laura Kelly earlier this month. Mayberry applied for the position and participated in interviews before being named to the commission.
"It is an honor to be appointed by Governor Laura Kelly to serve the greater community in a more impactful way," Mayberry said.
According to the KCDC website, the vision of the commission is that people with disabilities are equal citizens and equal partners in society. The commission provides policy recommendations to the State of Kansas and focuses on partnerships, information and referrals at the state, regional and local levels. The duties and responsibilities of commissioners include, but are not limited to, supporting the commission to improve the lives of people with disabilities, assisting in creating policy for the KCDC and serving as a liaison to other organizations.
"My goal is to help continue the great work the commission has done in providing policy recommendations to the State of Kansas on changes to laws, regulations and programs that affect people with disabilities," Mayberry said.
The appointment comes with a three-year term so Mayberry will serve on the commission until 2025. There are currently 14 people on the commission.