LESS THAN 1 MIN READ
Kori Visor-Lawrence's special connection to the Heartspring mission
Audiologist Kori Visor-Lawrence's journey with Heartspring began early in her life.
By: Heartspring Marketing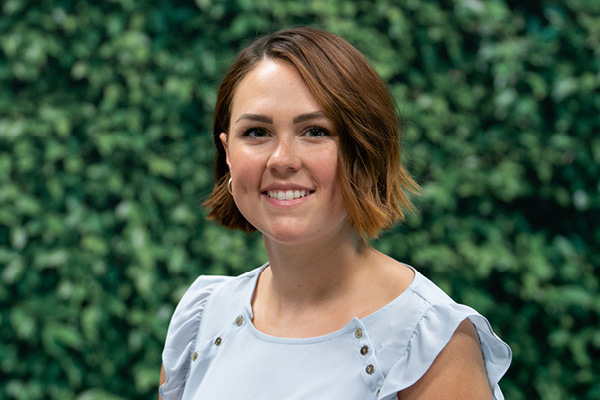 Kori Visor-Lawrence, Heartspring's new audiologist, has impressive clinical credentials. She holds a doctoral degree in audiology from Wichita State University, and she has years of experience with pediatric populations, hearing aids, and Cochlear implants through her clinical work at local and regional clinics and hospitals including Ascension Via Christi Rehabilitation Hospital, Wichita Ear Clinic, and the William Newton Hospital in Winfield, Kansas.

But beyond her expertise and experience, there is a special, personal connection to the Heartspring mission.

"From a young age, I was able to witness the way Heartspring cultivates innovative methods for children with special needs," mentions Kori.
"My younger brother is on the autism spectrum and attended Heartspring as a child," she states. "It's one of the many reasons I pursued a career in audiology, and I'm excited for the opportunity to assist children and families through this incredible organization."

Today, Kori runs the Diane Ellis Pediatric Hearing Clinic through Heartspring's Pediatric Services department. We are thrilled to bring Kori onboard, and we look forward to the positive impact she will make in the lives of the children we serve.