1 MIN READ
Supporting Heartspring from More Than 100 Miles Away
Pat Grube lives in the Kansas City area, but that doesn't stop him from lifting up the children and families of Heartspring.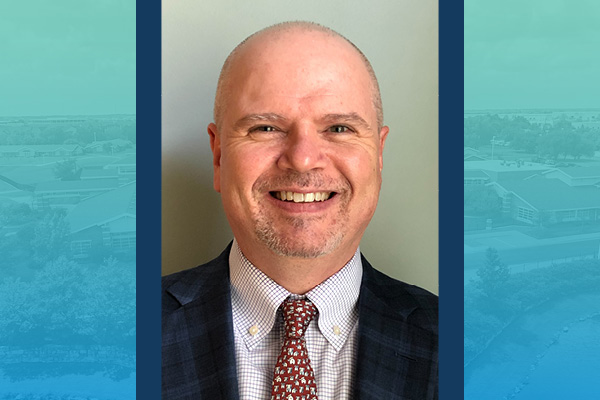 When Pat Grube signed up for PedalFest for the first time—it was on a whim. He was looking for fun rides to participate in and came across Heartspring's fundraiser ride. Even though he lives in Kansas City, Pat decided to make the trip to Wichita to participate in the event.
"I thought this is kind of neat," Grube said. "I liked the organization's purpose and so I decided I wanted to do the ride."
Pat's willingness to try something new paid off. Pat enjoyed his first PedalFest so much that he returned year after year and even participated in the virtual PedalFest bike rides in 2021 which was part of the virtual CAREfest. Pat shared that he could really see the passion for Heartspring's mission in those he encountered during his rides.
"I had a ball," Pat said. "I was so impressed with the commitment of all the people, the volunteers. You could tell this was really important to people. I just got kind of hooked."
Pat has a personal connection to Heartspring's cause. His son had some developmental challenges growing up. Thanks to the help they were able to get in him in Kansas City, his son was able to overcome those hurdles and is currently going to college at Kansas State University.
"As a parent, I have huge empathy for what other parents are dealing with, and that also just makes me feel better about the great things Heartspring does," Grube said. "When you've has that personal experience and then you see someplace like Heartspring that's providing those kinds of services to kids all across the spectrum of needs, I can't even put it into words. It's pretty powerful. It's pretty impactful."
Pat has found more ways to participate and support Heartspring despite the distance between the two. At Light Your Heart in 2021, Pat was able to participate in the silent auction thanks to the newly implemented text-to-bid technology. He even won three items.
Heartspring is incredibly grateful to Pat Grube for his tremendous support as well as the rest of our Heartspring family near and far.