1 MIN READ
Values Ambassador: Alysius Dean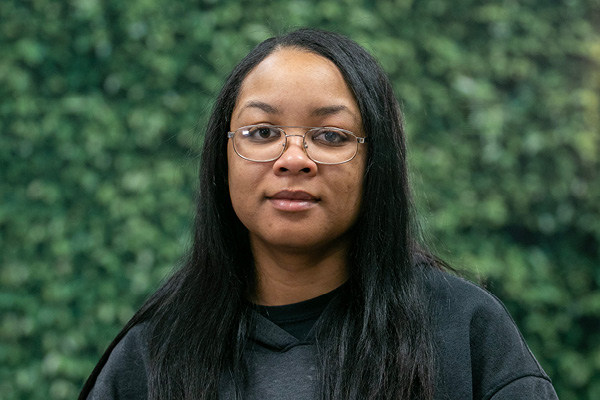 Alysius "Lysh" Dean received two nominations for values ambassador of the month. Her work as a home coordinator assistant stood out to both Wilma Williard and Tara Dockter, inspiring them to nominate Alysius. We talked with Tara about why she nominated Alysius.
Could you give some examples of Alysius going above and beyond?
Recently, she went to a group home to be their supervisor for the night because their supervisor was out sick. I think that's just beyond her job. She's the HCA in G4 and she knew G2 was struggling that night, So, she took it upon herself to go over there and work in that house at night to just help them and give them leadership in that house.
How do you think her leadership impacts the other staff?
I think it shows them what a leader should be. She just runs things so smoothly and people just follow and listen. I tell people Lysh was a para and then she moved up, and they're like 'I want to do that. I want to do what Lysh is doing. 'I've been here so long, but you can learn so much from Lysh even though she's been here for just a few short years.
What is she like to work with?
It's just great to have her. She's just someone that you are glad she's on your team. You know that she's going to get things taken care of. And have your back. I turn around to do something, and it's done. When I take vacations or if I'm out sick or something, I know my group is going to be taken care of because Lysh is there.
How do you think the work she does impacts the children and families we serve?
She does an amazing job with them. Just watching her with them. Knowing what each individual student likes. Parents are thankful for her. They know what she's doing and that she is taking care of their children for them.