1 MIN READ
Values Ambassador Spotlight: Kayla Teter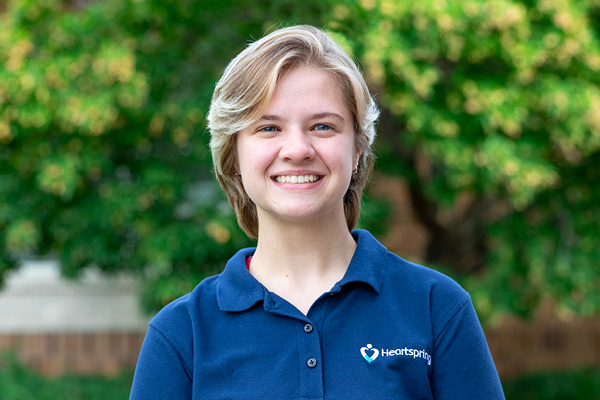 July's Values Ambassador is Kayla Teter. Kayla is the lead classroom para for S117. Even though she is assigned to this specific classroom, she is happy to lead and work in other classes or where she is most needed. We are incredibly grateful for Kayla and all she does for Heartspring. We interviewed Heartspring teacher Catherine Calderwood about why she nominated Kayla.
Do you have any examples of her going above and beyond?
Every time Kayla came over to my room as a substitute, she jumped in with two feet. There was one day that she spent time mentoring my yellow hat while I was able to focus on other kids. She made a deliberate effort to bond with each of my students even though she was only in my room every few days. This made it so much easier on those days because she knew the kids, knew the routine, and brought a breath of fresh air with her!
What is she like to work with?
Kayla is amazing to work with. She's on task, personable, and excited no matter where she's placed. She gives her all and really inspires those around her to work at a higher level as well.
How much do you think her work impacts the children and families we serve?
I think Kayla's work has a huge effect on the children and families we serve. Her pure joy and love for these kiddos shine through every day, and even parents can tell how much she loves their kids. I look forward to seeing how she continues to grow now that she's a lead para!