1 MIN READ
Values Ambassador Spotlight: Charles DeVorce
By: Heartspring Marketing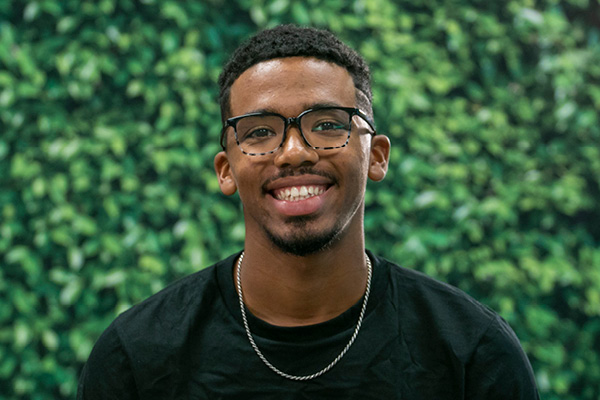 In just eight months at Heartspring, Charles DeVorce was selected as this month's Values Ambassador. He was nominated by multiple people for living the Heartspring Values. We interviewed several people about his nomination.
Why do you think Charles was nominated by so many people?
Charles has only worked at Heartspring eight months and all during the COVID-19 pandemic. He shows up every day for the students in S117. He is always there first to help his teammates with difficult situations in the classroom. He has a way of de-escalating even the tensest of situations when they present themselves.
Do you have any examples of him going above and beyond?
Whether he knows it or not, Charles has set the bar extremely high. He comes to work every day and steps up to all challenges and assignments placed before him. He also volunteers to work with all the students in the classroom because he knows the students trust and depend on him.
What is he like to work with?
He is calm, kind, and super dependable! Charles has a tremendous amount of grace and patience, and he is truly here for the students we serve. When you see him working with a student, he has a very quiet approach. Because of this, he does not add any extra anxiety to the student. He is always very calm and neutral. Charles is a natural. When you see him in action, it makes you want to do better and follow what he does.
How much do you think his work impacts the children and families we serve?
By showing up every day, Charles helps provide the structure and routine that our students need. Families can be certain he is there giving his best for their student.
Congratulations, Charles, on this well-deserved nomination! Thank you for your determination and commitment to our mission.