1 MIN READ
Values Ambassador Spotlight: Jeremy Moore
By: Heartspring Marketing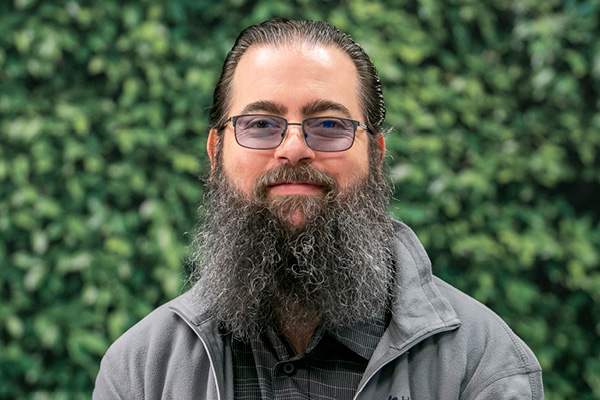 With an affinity for strong coffee and working in the dark, Jeremy Moore, Lead Web Developer, has supported Heartspring for more than eight years as a member of the IT team.
As the Lead Web Developer, he writes the backend functionality for the systems making the intranet and data collection systems work.
Jeremy was nominated as Values Ambassador for exhibiting Excellence, Service and, Possibility by Moniqueka Holloway, Senior Director of Compliance.
New to the organization, Moniqueka had a vision for a new layout for Heartspring policies. She says, "Jeremy was instrumental in teaching me how to navigate and format syntax on the intranet. Because of his efforts, I learned how to build, modify, and upload documents and sections related to the policy process on the intranet."
Jeremy took the time to understand Moniqueka's vision for Policy Review and showed her the system's current capabilities. Armed with the knowledge, Moniqueka began creating a new policy hub on the intranet. As she hit roadblocks, Jeremy was there to support her by finding alternative solutions and YouTube videos to explain formatting syntax and coding.
Because of Jeremy's help, our policy hub is now easy to use and up-to-date.
Jeremy, thank you for your willingness to go above and beyond to help others find creative solutions!