LESS THAN 1 MIN READ
Welcome, Dr. Kenny Bui!
By: Heartspring Marketing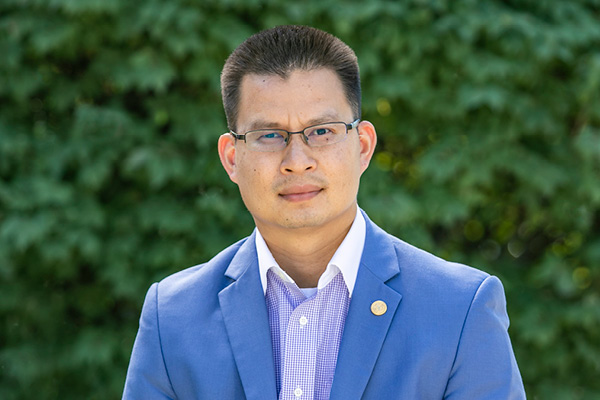 We are thrilled to introduce Heartspring's new Chief Operating Officer, Dr. Kenny Bui.
Dr. Bui joins the Heartspring family from Johnson Controls, Inc. where he acted as the global program manager. His global experience has taught him the importance of diversity of thought and opinion, which he uses in his roles as a board member for the Institute Supply Management (ISM), KANSEL, and Child First: CEO Kansas Inc.
Dr. Bui also shares his expertise with upcoming generations as an adjunct faculty member at Friends. While he helps others with their education, Dr. Bui also has a passion for learning himself, with an Associate Degree in Manufacturing Technology from Flint Hills Technical College, an undergraduate degree in Mechanical Engineering from Wichita State University, a Master of Global Leadership and Management from Friends University, and a Doctorate of Business Administration focusing on Business Management from California Southern University.
Dr. Bui spends his free time with his family, visiting relatives, fishing, basketball, and attending professional training like Kansas Leadership Edge or conferences hosted in Wichita and the surrounding areas.
Please help us welcome him to Heartspring!