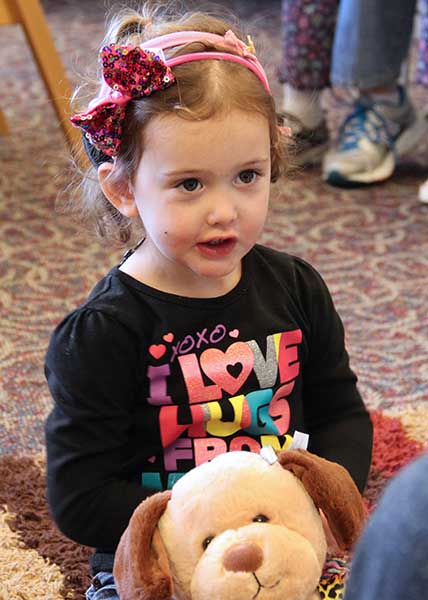 At Heartspring, we are able to help children do things others would have thought impossible; things that will change their lives. One transformative service we offer is cochlear implant mapping. With this technology, it is possible to give children with hearing loss the chance to hear.
"They always said she could hear, but if the lawn mower was right next to her it would sound like a whisper," Jennifer said.
Holly has bilateral sensory neural hearing loss. When she was diagnosed, her family had to navigate all the possible options to figure out what would give their daughter a chance at a normal life.
"It was a transition time, for sure, to try to wrap your mind around it," Jennifer, her mother, said. "When she was getting tested…I didn't want to believe it. You spend a lot of time in denial. You know it, but you don't want to know it."
The path to finding Holly a successful life led the family to Heartspring. The first stop on that journey was getting Holly cochlear implants, but it was still a long journey after that. Now that she has the ability to hear, her therapists have to teach Holly how to hear.
"When you get implants, you have to teach them what sounds are," Tina, Heartspring speech pathologist, said. "It's not spontaneous."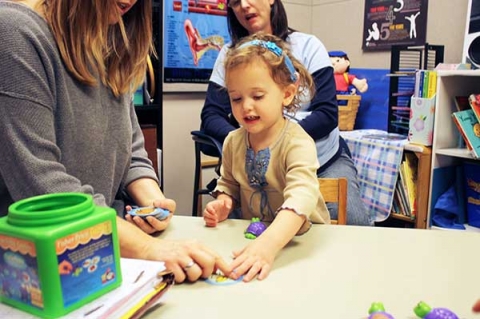 By focusing on sounds, they were able to help Holly sort through her new sense. Holly's therapy focuses on an auditory-verbal approach with her. They forced Holly to rely on her listening skills and not just lip reading. Now, Holly is beginning to express herself. She is talking in two and three-word sentences and can discriminate between similar words. In My Listening EARS, a group therapy session for children with hearing loss, she proudly answers questions and speaks her mind. She will even sing.
"I find myself wanting to cry when she does different things," Jennifer said. "She was catching on to "Jingle Bells" and she hasn't been one to necessarily sing along to anything so far, so that was extra exciting"
Holly's future is bright. She's adapting to, and excelling in, managing her new sense. She has come a long way since that initial diagnosis, and it doesn't appear that anything will be stopping her any time soon.