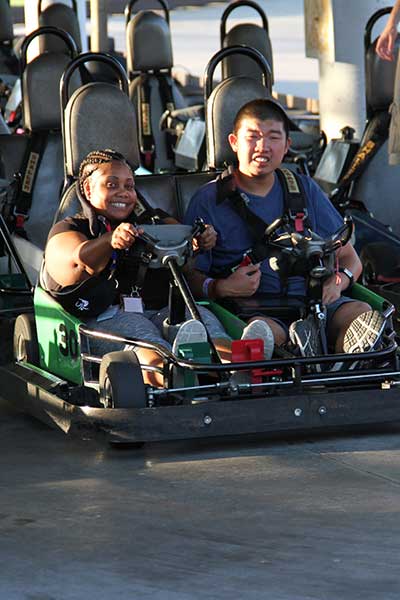 For a parent, a child's independence is an important goal. At Heartspring, we give children the opportunity to gain independence. One of the many ways we do this is through off-campus transitional housing. Moving to a new setting allows our students the ability to explore their independence. This is the case for Andrew. He has been living off-campus for five years and since moving to his new home, he's been able to build a variety of life and leisure skills that have greatly increased his overall independence.
Play is a skill most people take for granted. We played with toys as a child and video games as a teenager. It's something that comes naturally to so many of us, but for children impacted by autism, play needs to be taught, in some cases. Leisure skills can affect a person's overall happiness. For Andrew, that was an important function that he needed to work on.
"My impression when he was younger is that he had sensory overload," Louanne, Andrew's mother, said. "He really didn't play a lot. I remember his older brother once told me that he couldn't wait for Andrew to be five years old because he thought he could play with his brother. I cried because I knew that wasn't going to happen."
When Andrew first moved to his group home, he wouldn't take breaks alone in his room. He wouldn't even stay in his room alone. Dana, his home coordinator, recognized the necessity of learning leisure skills and made it a formal goal that was part of his schedule. They started out with just 10 minutes a day and over time they increased the time he was scheduled for leisure. Now he can take breaks of 30 minutes or longer in his room and then get back on schedule. He enjoys coloring, playing with legos and watching T.V.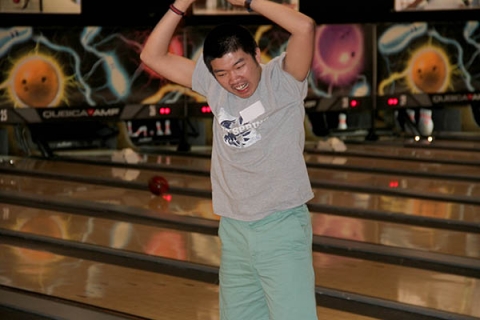 "Once he leaves here, he's not going to have one-to-one staffing," Dana said. " They need to be able to have the downtime and the independent leisure skills. Even when they are at home with mom and dad, someone's not going to entertain them 24/7. These skills are critical."
Andrew has made major strides in his day-to-day life skills since moving off-campus. The experience has allowed him to work on tooth brushing, showering and flossing. He's also learned different cooking skills. He helps staff grill and microwaves on his own. All these skills Andrew has improved on or learned will help him in the future. They will build his independence, something his mom values.
"I want to know that my son, like any other kiddo, will be able to know what makes him happy and pursue it." Louanne said.