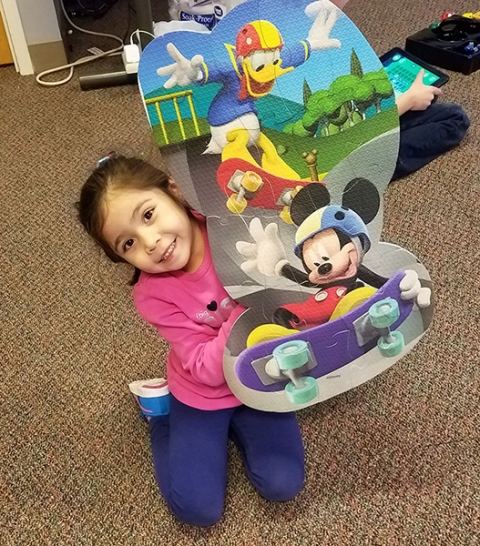 Sometimes big change can come from unexpected things. Like Hungry Hungry Hippos.
Leslie noticed her daughter, Angelique, wasn't building the same social skills as other children her age. She was smart and intelligent, but had fallen behind. She didn't engage with children. Leslie realized she needed help for her daughter and enrolled her in CARE Clubs.
"At first she was so quiet," Leslie said. "She wouldn't come out of her shell. At the end, suddenly, she was this different girl. She was playing. You could tell the difference."
Going to clubs once a week, Angelique was able to lay down the foundation to grow, but where Angelique really began to thrive was Camp SSTAR., Camp SSTAR took place every day for three-and-a-half hours for multiple weeks. This allowed her to really get the exposure of being around other children. The camp staff noticed Angelique really loved Hungry Hungry Hippos. Lynlea, the CARE specialist, used Angelique's interest in the game as an opportunity to help her out of her shell. Any time that game was out she would come right over. She played, laughed and interacted with the other children.
"She pretty much blossomed from there," Lynlea said. "It was exciting to see her take that skill from that game and apply it other places. She started doing puzzles with the other kids or building train tracks."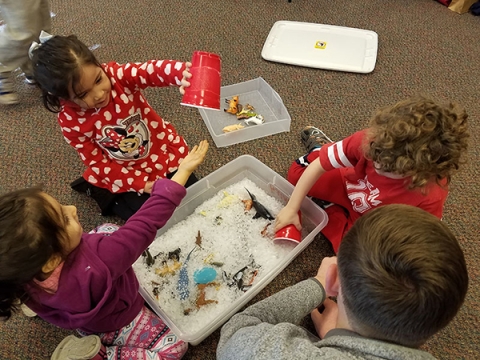 In addition to our CARE programs, Angelique also built her language skills through speech-language pathology in Pediatric Services. The improvements from both of the programs were something that her prekindergarten teachers noticed when she returned to school the following fall.
"She's made huge, huge progress," Leslie said. "Everyone tells me this place has made a huge, huge, humongous impact in our lives."
Angelique's journey is far from over. Thanks to Heartspring Financial Assistance Fund, she has enrolled in Camp SSTAR again this summer. She will get even more exposure to different children, situations and activities. Join us and help children like Angelique this April in the Autism CARE WALK.