2 MIN READ
Am I Ready for School to Start?
By: Karla Hartlep, MS, LCMFT, Assistant Director of Heartspring Pediatric Services Department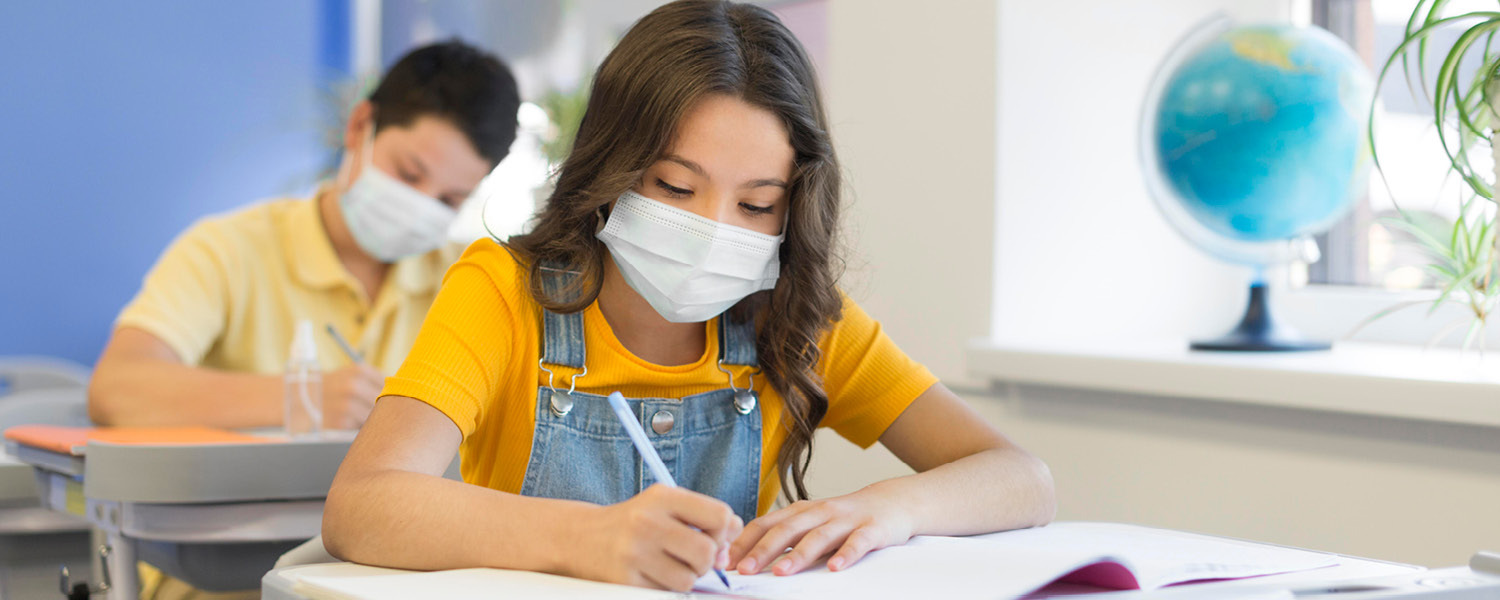 Making the decision to send your child back to school during this pandemic is unique to the circumstances of your child/children and your family.
The Centers for Disease Control and Prevention (CDC) encourages parents to consider the health of others in the home. If your child becomes exposed at school, are there others in your home within high-risk categories? Is your child in a high-risk group? If the answer is yes, remote learning may be the best option. Other concerns include socialization with other children, interaction and support from educators, and services including latch-key and meal programs. For these reasons, the best option may be for your child to attend in person.
An option for some within the Wichita community is remote learning. Your child follows the regular school day with online instruction from a teacher. The child remains enrolled in their regular school, attends on the daily schedule, and completes graded assignments and assessments while parent/teacher communication continues to keep the child on track. If your child has an IEP, remote learning can be an option. If you feel this may be an option for you, remember to contact your child's school.
For those who reside within a community other than Wichita, contact your child's regular school and/or visit the school district's website to obtain information on scheduling for the upcoming school year.
Preparing for a Change of Routine
School begins September 8, 2020. Regardless of whether your child attends school within the building or utilizes remote learning, this school year will represent the end of a long time off.
With COVID-19 still around, it will be a big change for your family. I recommend that you begin to prepare for this change two weeks prior to the start of school, and shift your evening routine to focus upon a good night's sleep. Here are a few other tips to cope with the change:
Have a structured evening/bedtime routine.
Prior to the start of school, gradually move bedtime and awake time to match the upcoming school year.
Children need anywhere from nine to 12 hours of sleep each night, depending on their age. In order to encourage good sleep:

Discontinue all screen time two hours prior to bedtime.
If your child experiences difficulty falling asleep, the bed should only be used for sleeping (no playing, tent forts, or electronics).

Begin to prepare for mornings the night before, lay out clothes for the next day, check backpacks, and make sure homework and/or agendas are completed and organized.
Mornings tend to be a time that presents a high probability for behavior problems. We are oftentimes rushed to get things moving along as fast as possible. This can increase the likelihood of behavioral issues. In order to minimize difficulties:
Have a structured morning routine.
Prepare the evening before.
Know your child's strengths and what it takes to set him/her up for success in addressing challenges.
Below are two resources to help you make the right choice for your family and support you with remote learning from home.
Back to School Decision Checklist Supporting Distance Learning at Home
Happy new school year!