2 MIN READ
CARE Volunteer Spotlight: Mark Feng
Making A Difference One "Hangout" At A Time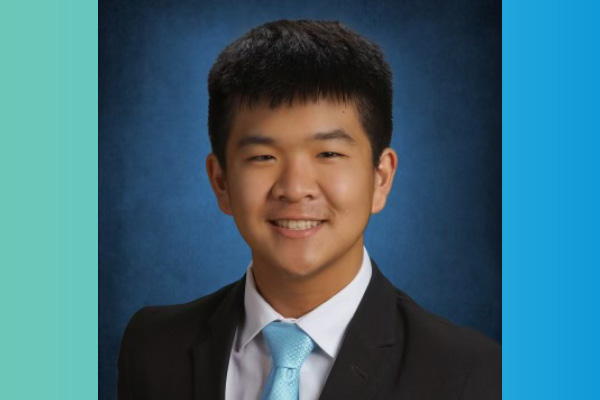 Heartspring's CARE program allows children impacted by autism and other complex needs to have a chance to be themselves, make friends, and build social skills. Through a variety of different activities, games, and projects, children can make huge gains while just having fun. Our CARE coordinator, Tristen Moore, leads the group but relies on the help of volunteers. One of the volunteers who has most consistently dedicated his time is Mark Feng. He has spent a lot of time volunteering at Teen Hangout and Parents Night Out.
Mark volunteered at Heartspring from August to December of last year. He initially heard of Heartspring from a friend. His friend shared the positive impact Heartspring had on his life and the amazing experiences he had here. After that conversation, Mark decided he wanted to help out. He came in person after applying to make sure he got the application and met with Tristen. He even requested to go through additional autism training so he was better prepared to do a good job.
In his time here, Mark has done things like playing soccer, tag, and board games while connecting to the young people. He's made connections and made an impact that will last a long time.
"I reflect on all the times we played hide and seek during Teen Hangout, and every time we went outside and launched stomp rockets during Parents Night Out," Feng said. "I really hope that after every event, each kid came out with a bigger smile than when they came in."
Mark became a regular staple in the attendees' lives.
"Giving the kids someone they can rely on that's here consistently, that they can trust and who they know will care for them," Tristen said.
It wasn't just all fun and games with Mark, however. He also helped the teens and children navigate tougher terrain.
"He even does really well in helping the kids talk out their problems," Tristen said. "If they get in a little tiff, he's really good at helping them through that."
Mark will be headed to the University of Southern California in the spring of 2023 as a freshman to study neuroscience on a pre-med track. His time volunteering may be over, for now, but he's learned a lot, too.
"My biggest takeaway from volunteering at Heartspring is that sometimes the smallest actions can have some of the biggest impacts," Mark said. "Something as simple as playing tag with the kids often got the biggest smiles out of them, and it made me incredibly happy to see them full of excitement and ready to play another round!"
If you'd like to help make an impact yourself, no matter for how long, CARE is looking for volunteers. For more information contact Tristen at tmoore@heartspring.org.