1 MIN READ
Heartspring's Community Services Program Is an Education Outside the Classroom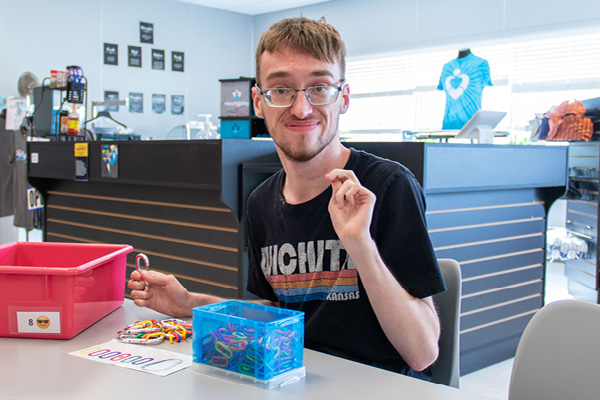 At Heartspring, the Community Services Program is aimed at bettering the lives of its students. The goal is to provide every student, regardless of their abilities, with the opportunity to engage with the community, access vocational training, and participate in leisure activities.
The Community Services Program includes the Community Awareness, Resources, and Education (CARE) Program, Adaptive Physical Education, Adapted Music, Art, and the Competitive Integrated Employment (CIE) Program. These components work together to make sure that every student receives individual support to match their specific needs.
For many students at Heartspring, the Community Services Program has the potential to be truly life changing. It helps with individual development allowing each child to build critical social and communication skills and students get more exposure to a variety of real-world experiences. By going outside the classroom, students can learn about their community and themselves, helping them to become more independent and comfortable in different environments.
A dedicated team of Heartspring professionals, including teachers, Board-Certified Behavior Analysts (BCBA) professionals, and speech therapists, work together to make sure that students are well-prepared and supported during their community activities. This approach helps students be successful when they are out in the community and helps them grow confidence for the next outing.
Community partnerships with local organizations are key to Heartspring's Community Services Program. One current partnership is with the Sedgwick County Zoo, where students actively engage in vocational tasks once a week, contributing to the zoo's upkeep. These tasks, such as cleaning animal enclosures and maintaining public areas, offer students valuable vocational, real-life experience.
Community Engagement Director, Darrell Daugherty, explains the significance of the program. "The ability to navigate the community, find employment, enjoy dining at restaurants, attend movies, or engage in leisure activities like bowling is so important for the well-being and independence of Heartspring students. It is something they will use to live a more fulfilled life when they are no longer with Heartspring."