LESS THAN 1 MIN READ
Doing Our Part to Help Kansas Beat the Virus
By: Heartspring Marketing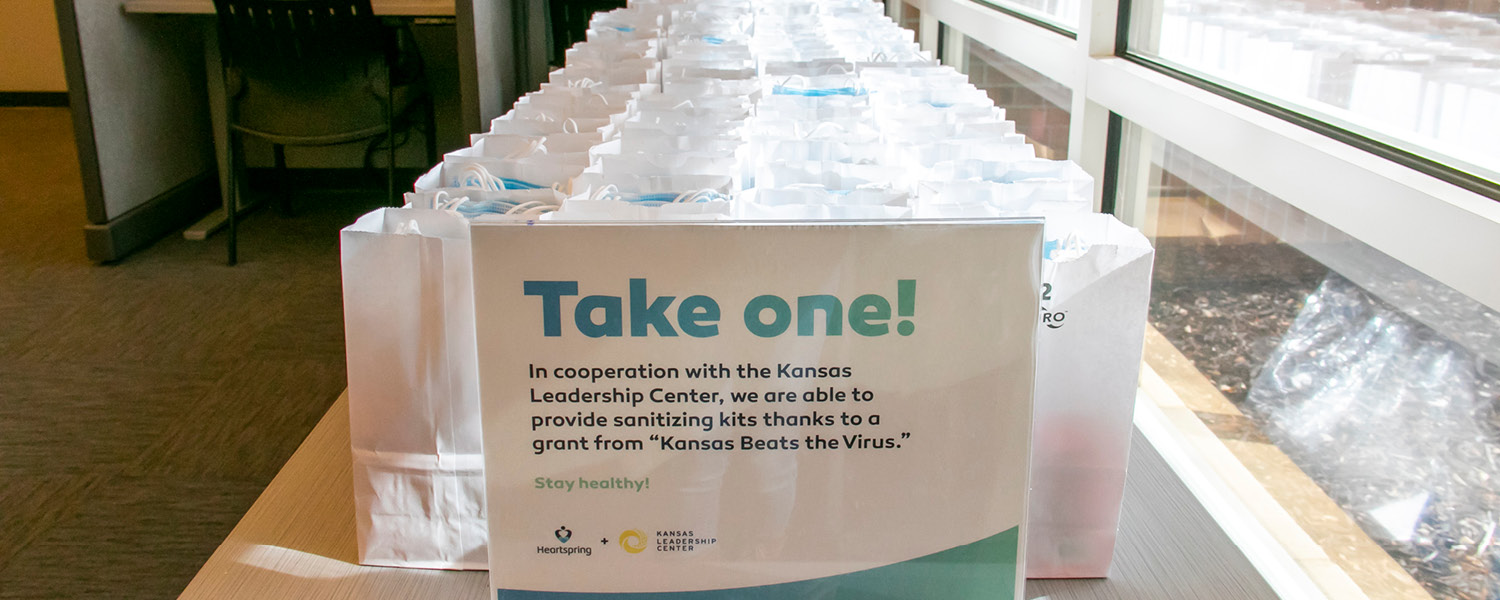 Heartspring leadership took part in the Kansas Leadership Center's Kansas Beats the Virus campaign joining nearly a thousand others in our community to find creative ways to promote health strategies to defeat the spread of COVID-19 in Kansas.
The grassroots community mobilization initiative was designed as a partnership between Kansas Leadership Center and the State of Kansas to empower Kansans from across the state to create actions plans to defeat COVID-19 at a local level.
After attending a virtual meeting to brainstorm ways Heartspring could impact the local community, an idea was born. Through the Kansas Beats the Virus program, Heartspring was awarded a $3,000 grant by the Kansas Leadership Center to purchase soap, hand sanitizer, and masks for families receiving services in our outpatient clinic.
Knowing some families may not be able to afford the necessary hygiene products to keep their family healthy, these items along with social stories on the importance of good hygiene will help families keep their households safe from the COVID-19 virus.
A huge thank you to Kansas Leadership Center for partnering with us to beat the virus in our community!