1 MIN READ
From stray to therapy dog: Josie's story
In honor of Adopt-A-Shelter-Dog Month, we celebrate Josie, our longtime therapy resident dog.
By: Karla Hartlep, MS, LCMFT, Assistant Director of Heartspring Pediatric Services Department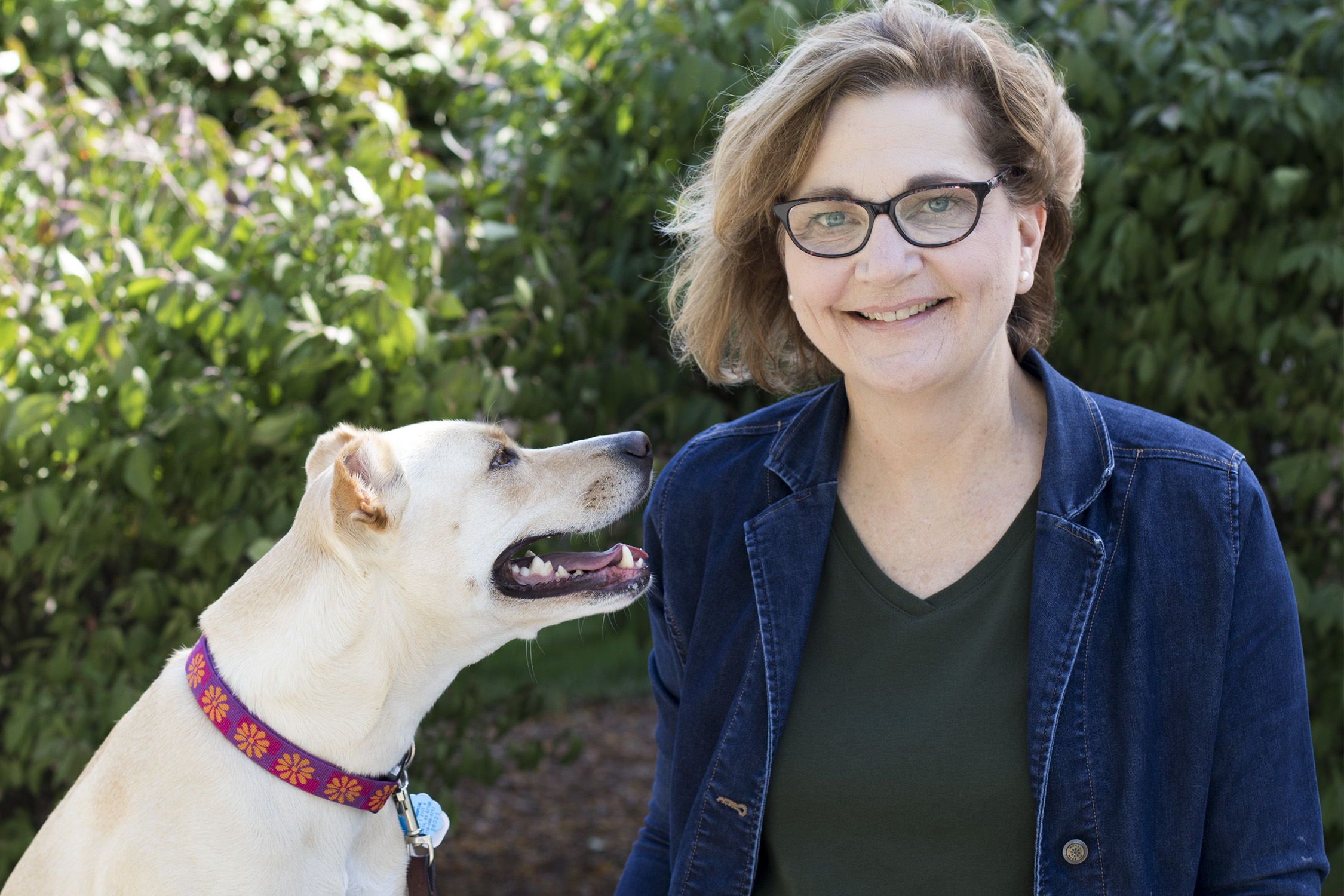 A former stray cared for by Wichita Animal Services, I adopted Josie from the Kansas Humane Society in March 2015, when she was estimated to be six months old.
She began her career at Heartspring with me at approximately one year of age. I am a certified animal-assisted play therapist certified by the International Institute of Animal-Assisted Play Therapy (AAPT), and Josie, who also holds an American Kennel Club Canine Good Citizen certification and a National Service Animal Registry Public Access certification, got approved by AAPT to work with me in therapy.
In her early career, she served in two capacities. First, she participated in CARE Clubs, helping children learn and practice social skills. Josie sat with groups at a table to play games and participate in activities. The club members then rated her on her behavior so that at the end of the session they could help her pick her prize. This is something Josie continues to do today in session with children. Secondly, she has served in the residential school as a walking buddy for students. Josie is a rock star walker. With just a little guidance, she seems to intuitively know how to pace herself with whomever she is walking alongside.
Now, at age six, Josie has moved ahead to have a full life. She continues to participate in therapy sessions. She plays a mean game of Uno (with some help), she enjoys a variety of dog puzzles, performs and learns tricks, helps children learn and demonstrate impulse control, and most importantly, she teaches children empathy and communication with another living being that communicates differently.
Josie will continue her work in the years ahead and has plans to work with her sister Kappy in group activities. They should make a very complementary team.
---
October is Adopt-A-Shelter-Dog Month. Josie has given back to the world by assisting her human, Karla, in therapy sessions. We recognize Josie's important role at Heartspring and commend her for her hard work today and every day!