1 MIN READ
Heartspring Leadership Update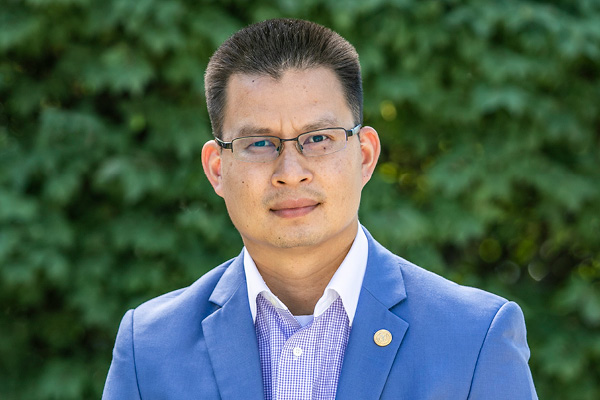 Greetings everyone,
Joyful!
What is the true meaning of the word joy? Each of us has a different sense and interpretation of joy. However, joy is defined as the emotion of great delight or happiness caused by something exceptionally good or satisfying; keen pleasure; elation; something or someone greatly valued or appreciated.
Here at Heartspring, our joy is seeing our staff and students succeed at their jobs or our beloved students achieve significant milestones. With the holiday season approaching, we should all be joyful in spending time with our family and loved ones.
October and November have been busy for the staff here at Heartspring with a great focus on initiatives that drive more significant impacts for our employees and the overall organization. Here are some of the updates:
Employee Well-Being and Mental Health – Employee well-being is a top concern for our organization due mainly to the shortage of staff from the general workforce. Communications reminding employees of available employee assistance resources and no-cost mental health access through the Heartspring health plan continue. Our HR team is available to support and provide resources to our staff.
Staffing – Heartspring has been actively recruiting and brainstorming new ideas to address the evolving staffing crisis. Our HR and Operations teams have been participating in job fairs such as veterans fairs, ESSDACK Career Fair for High School, presenting to the McConnell AFB Transition Assistance Program, etc., to recruit staff. In reality, employee recruiting and retention strategies remain a significant challenge even post-COVID.
Celebration – One of our core values is Celebration! At Heartspring, we do not wait for the Grand Finale for Celebration. We celebrate every opportunity with our staff and students and always recognize individuals who go above and beyond to serve our mission.

An all-staff luncheon was held in October with the help of our fantastic cafeteria staff. In November, Heartspring brought back the Chili Cook-off. This is a friendly competition that was a favorite for our team.
A holiday gift has been selected and ordered for all staff to be delivered the week before Christmas.
We are committed to supporting our staff with the leadership transition! As you go on to commit yourself to support and advance our mission, we won't ever stop appreciating you.
Kind Regards,
Kenny Bui, PhD
Interim President and CEO