1 MIN READ
Meet Dan Soliday
Learn more about Heartspring's new president and CEO in this Q&A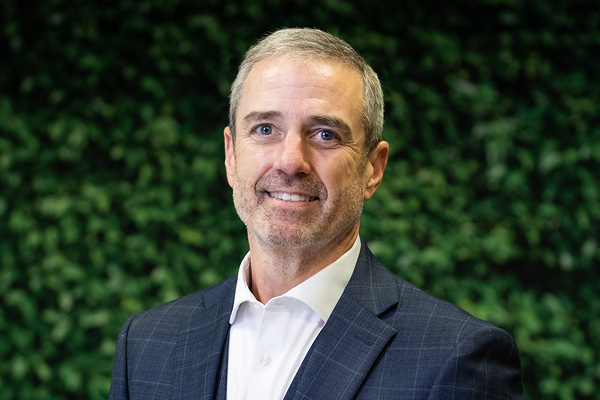 Heartspring is excited to announce Dan Soliday as our new president and CEO. Soliday has almost 30 years of experience in different industries and focuses including gang intervention and youth development, addressing global poverty and HIV/AIDS, one-on-one mentoring for children and youth and providing services and independence for those with intellectual and developmental disabilities.
Learn more about him in his Q&A:
Why did you decide to lead the Heartspring team?
I've been a fan of Heartspring for a long time. Many people don't know we are here and what we do in Wichita and beyond. But the mission of serving kids with developmental disabilities like autism spectrum disorder from all over the nation while bringing them together to help them learn, develop, and become as independent as possible is a passion of mine. No one does it better than Heartspring. The staff is amazing. The kids we serve are unbelievable and are making remarkable progress.
Why did you decide to come back to the Wichita area?
I never really left. I drove back and forth for two years. I had a great opportunity to help an organization in Columbia, Missouri that is just a fantastic organization, when this opportunity came around for Heartspring, I wanted for many years to be a part of the Heartspring mission and vision. It was a great opportunity...My dad is 86. He lives about an hour from here. His doctors and all are in Wichita. He was happy for me to be back so he can come for doctor's appointments and get a free lunch.
How did you get into the nonprofit field?
I've been working in nonprofits since the beginning of my career and coming up on 30 years. I started as a pastor. Went into pastor a church in the central city of Fort Worth. Realized there was a huge need for youth development in our community so started a non-profit there doing youth services, after school programming, and mentoring. From there, just continued in LA and internationally, developing nonprofits.