3 MIN READ
Navigating Your Medical Bills: Things To Know
Tips and Tricks on understanding your bills and how to get them paid
By: Nicole Randle, Director of Revenue Cycle Management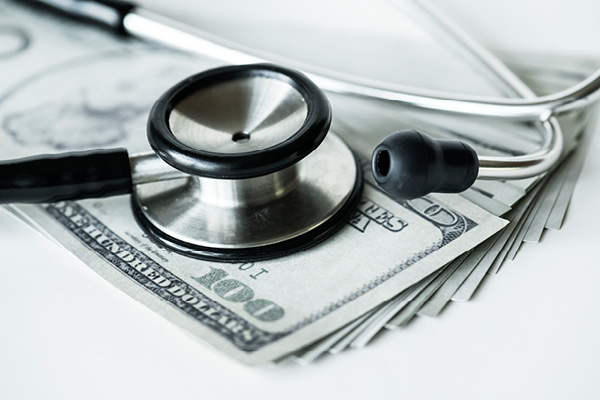 Have you recently received a medical bill you weren't expecting? Did you think your insurance was going to cover the expenses? Here are a few things to think about when you get a statement in the mail or sent to you via text or email.
First, does your provider have your most current insurance information?
Sometimes employer policies will update at the new year and it's easy to forget to turn in the new information. This can lead to your provider billing you directly for the charges if there is not a current policy on file.
Additionally, if you have a second policy to cover any remaining balance, that information is critical to update with your providers since insurance companies are not looking to send a balance to another insurance, only you. The back of your card often has information specific to billing so it is important to keep a copy of your card, front and back, on file to ensure billing has the right insurance company and address to send the claims otherwise you could be billed for this balance.
Second, did your policy limits reset at the first of the year?
The majority of insurance policies renew on January 1, although this is not a requirement and many will see policy limits reset in other months. If your policy has recently reset, here are key terms to know to better understand why you have a balance.
Deductible is the amount your policy requires you to pay before they begin to pay toward your medical bills. The good news is that if your medical provider is contracted with your insurance company, there likely will be a write-off so that you receive a discounted rate.
Co-insurance is your share of the amount owed to your medical provider after your insurance policy pays their share. Each policy is different in the percentage per payer so you will want to check with your insurance to see what percentage you are responsible for paying.
Co-pay is a set dollar amount, based on the type of provider or appointment, that is owed at each visit.
Out-of-Pocket Maximum is the most you will pay in a year of coverage for all medical expenses processed by your insurance company. This amount includes any deductible, co-insurance, or co-pays that you are responsible for across all providers for the active period of the policy.
Insurances may require co-pays with the balance applied to deductible or co-insurance. Or there may be no co-pay at all, only deductible and coinsurance. Additionally, these amounts may be calculated for an individual and for a family or only for a family. Regardless of how your insurance determines what you owe, once you have paid the Out of Pocket Maximum for the year, there should be no additional cost share to you.
Now that you know why you got a bill, what do you do?
Even with assistance from insurance to cover medical expenses, sometimes the balance is still too much to pay each month. Here are some easy steps to help you keep your account in good standing even when you can't pay the balance in full.
Call your provider to verify they have the correct insurance information. Perhaps there is a secondary policy that is not on file that may pay any balance from your primary policy.
When you are talking to your provider's billing office, ask if there are any financial assistance or grant opportunities to apply for to help cover these expenses.
After checking to make sure insurance was billed correctly and applying for financial assistance or grants, if the amount you owe is still too much to pay at one time, ask for a payment plan.
At Heartspring, we offer financial assistance based on gross income (that's the amount before any taxes or deductions) and the number of family members compared to the federal poverty level (FPL) scale. Most are surprised to find out that we offer assistance to families making up to 4x the FPL. For a family of 4, that's up to $120,000 annually. We also encourage families to seek out grant opportunities including the United Healthcare Children's Foundation grant (UHCCF), https://www.uhccf.org/, and apply for secondary coverage through Medicaid CHIP or waiver programs.
There are options out there to help ensure you and your child receive the care you need. It may take asking questions or completing an application, but it will all be worth it when the care you need continues to be provided.