1 MIN READ
Values Ambassador: Residential Home Coordinator Alyssa Tucker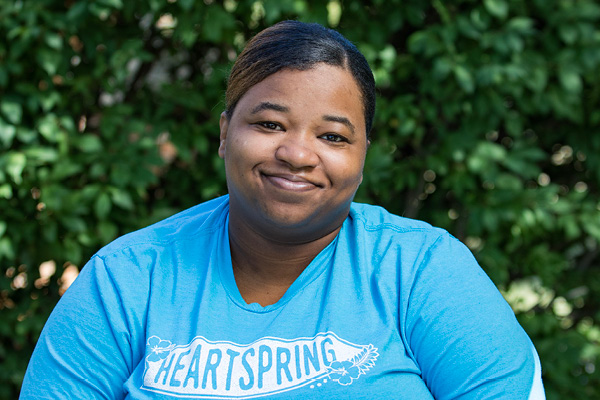 This month's values ambassador is Alyssa Tucker. She was nominated for her dedication to our students and for always going above and beyond for them. She's shown her passion and dedication to her job in so many ways including working on a day off to help a student in need whom she had a connection with. That's just one example of the dedication she has to our students.
Do you have any examples of her going above and beyond?
She's always moving her schedule around or working extra to help out her students. Recently, she was supposed to be off for Easter but worked so they did not have to worry about staff. She has worked during holidays when she was scheduled to be off.
She does those things so her coworkers who have kids can be off while also supporting her students. She comes in at the drop of a hat when someone calls. She is always doing things to help not only her students but other peers on her team.
What is she like to work with?
She's awesome to work with. I have both supervised and worked beside her, and she has always made the days better. She's always finding creative ways to have fun with her students as well as her staff. She is always an ear to anyone having a problem. She's always there for her staff. She always has someone in her office that she's helping through not only a work crisis but a personal, home, or life crisis. Her support goes beyond just being a supervisor. And her love for these students is unmatched.
How much do you think her work impacts the children and families we serve?
She has amazing relationships with the parents and families. You can see this in the way parents, staff, and even students speak about her. Her leadership helps inspire others to be as open and fun as she is. She reminds us that even if we are having a bad moment, we don't have to make it a bad day. We can have fun and that impacts our students.