LESS THAN 1 MIN READ
Values Ambassador Spotlight: Chris Kamau
By: Heartspring Marketing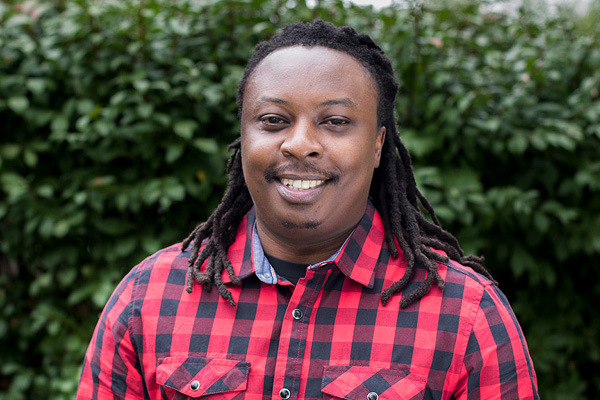 Our August Values Ambassador is known for his kindness, service, and his deep love for the Heartspring mission.
From volunteering as a DJ at school dances to giving his time to help with COVID-19 emergencies and help at Heartspring events, Home Coordinator Chris Kamau often goes great lengths for the organization. Recently, he went above and beyond to help students feel at ease while they were getting tested for COVID-19. Not only did Chris come to help on his day off, but he also did a wonderful job helping students feel comfortable. Though it was a hot day and he had to wear heavy personal protection equipment, Chris was incredibly compassionate, positive, and caring through it all.
Thank you, Chris, for your excellence, service, and dedication to Heartspring. Congratulations on this very well-deserved nomination!