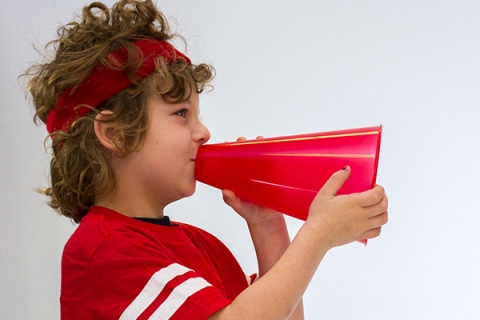 Every day last summer, Sarah drove her son, Isaiah, more than an hour to Wichita for Camp SSTAR. That meant extra time on the road, extra gas money, and extra time away from the rest of her family. It wasn't always the easiest trip, but Isaiah was worth it.
"We wouldn't change it for the world," Sarah said.
When Isaiah was three, he was diagnosed with autism. It was a scary time for his family. Isaiah was a sweet, lovable boy, but he wasn't communicating and didn't interact with other children his age.
"It was very hard to navigate," Sarah said. "It was very hard to find services. Everyone seems to say there's lots of information out there, but when you get inundated with all of that information, you don't even know where to start."They didn't have the resources they needed so they started to look outside their small town. That's when they found Heartspring. Our team of experts helped them navigate the new world of autism. Isaiah made some progress in CARE Clubs but his biggest transformation was during his first summer of Camp SSTAR.
Starting camp, he played by himself with puzzles or toys, but fast-forward a few weeks, and it was a completely different picture. He played games with his peers and took part in group activities. Our CARE Specialist Lynlea still remembers the first time he played tag with the other kids and what a difference she saw.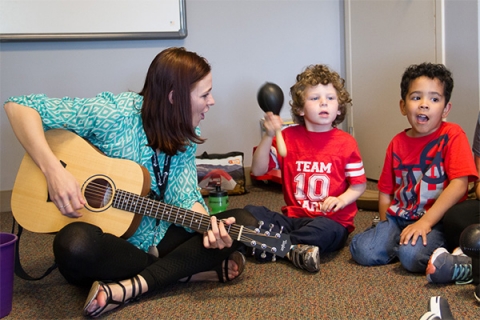 "All the giggles, the excitement…he was playing, and he was very happy" Lynlea, CARE Specialist said.
As camp continued, Sarah saw her little boy grow in front of her eyes. Eventually, he started asking other neighborhood boys to play.
"As soon as he learned the words 'can I play' and he could speak those words 'can I play,' he became a little boy," Sarah said.
All of this growth happened because of supporters like the ones at the CARE Walk. Traveling to and from their hometown not only took a lot of time for Sarah and Isaiah, it also took a lot of money. They had to cover the camp as well as gasoline each day on top of all of their other day-to-day expenses. Because of the support of events like CARE Walk, we were able to give Isaiah's family a scholarship.
"The day Lynlea told me she was going to give us a scholarship, I bawled," Sarah said. "What he learned at summer camp and the friends he met through summer camp, it's indescribable what it's done for his personal life, our family, and everyone who's around him."
This year, walk for families who drive the extra miles every day for a child who needs a little help making friends or for a parent who just needs a bit of guidance. Walk for autism awareness.