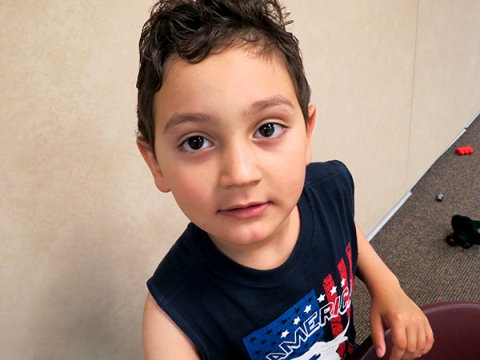 There's an old adage that a picture is worth a thousand words, and Ismail's story is the tale of two very distinct pictures. One picture shows a little boy, playing by himself underneath a table away from everyone else. The second picture is that same little boy with a smile on his face surrounded by other children. These pictures were taken just a month or two apart. How did such a dramatic change happen?
Growing up, Ismail had difficulties with social interactions with other children. During Ismail's first year of school, his father would have to go to school with him every day. He could leave his son for one hour, maximum. His school suggested the family look to Heartspring for help, so his parents enrolled Ismail in Camp SSTAR.
At the beginning of camp, Ismail was noncompliant, would not communicate and really struggled getting through the day. During group activities, he would go under a table or to a corner of the room and isolate himself from others. It was a struggle, but he needed socialization in a safe place where people understood him. He needed to grow and feel more comfortable around other individuals.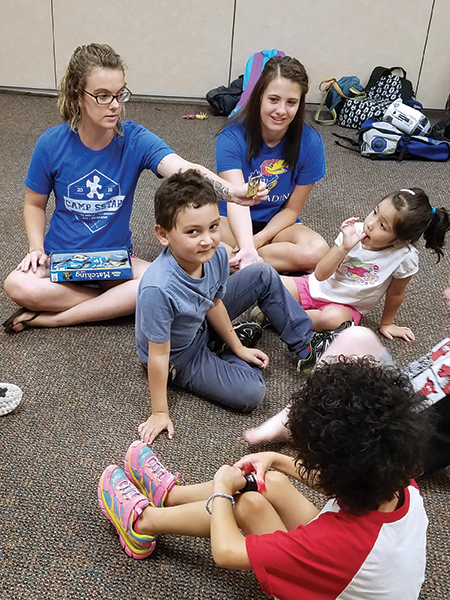 At Heartspring, we know that just because a child doesn't communicate, it certainly doesn't mean he or she can't. A camp staff member began teaching Ismail simple signs to help him communicate. They focused on activities or items Ismail liked in hopes that it would motivate him to use the signs. They were right. Once he mastered the signs, they decided they would ask him to verbalize the requests. This was a success, as well. He learned that using verbal language was an effective way of getting what he wanted. This new ability allowed Ismail to participate more in Camp SSTAR and make important social gains. By the end of camp, he played with kids and was involved in group activities.
"Everything changed," Lynlea Southards, CARE Specialist, said. "He was running in to the sessions when before his dad would have to walk him in. He was so excited. He was engaging with the kids. He was smiling and laughing. Other kids were using his name and engaging with him. It was really exciting to see the growth that he had."
The success that the young boy had at Camp SSTAR transferred to his life outside of the program as well. Now, Ismail goes to school by himself, which is a giant step for both him and his family. Now, Ismail's father sees a whole new picture for his future.
"It's making me feel more optimistic," Ismail's father said. "Before I thought that he would always have problems in life, now I believe that in three or four years it will be a distant memory."